This past week marks my first official overseas trip since the start of the pandemic. It included both an overnight flight AND a passport stamp as I took the opportunity to spend a week in Italy. 
Not only was I simply chomping at the bit, having gone without real international travel in almost 2 years… But I wanted to see for myself what is happening out there in the world. It's one thing to hear about how other countries are doing with regards to COVID on the news, it's quite another to experience it first-hand.
My goal is to share with you an honest account of my experience…. to help you see what it was like for me, and my own personal thoughts of my trip. I'm hoping this will provide some insight about what to expect when the time comes that you are ready to travel again.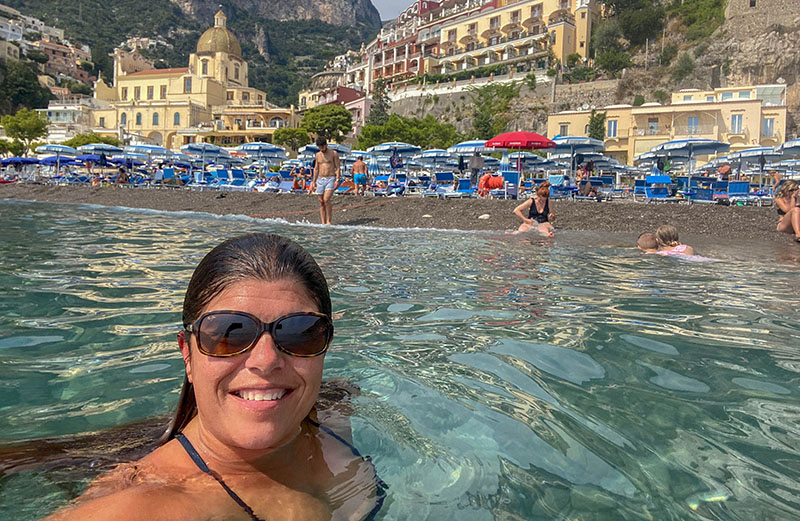 Upon check in for our flight, we were asked to provide our vaccination certificates along with our negative COVID test results. We also had to complete an online PLF (Passenger Locator Form) in order to travel. PLF's are used by public health authorities to facilitate contact tracing in case travelers are exposed to an infectious disease during their travel.
We departed for Rome over Labor Day weekend, so I wasn't surprised when the flight from Tampa to Dallas was full. But I was more surprised to find that the flight from Dallas to Rome was so full (except for the seat that shared a row with me and my husband, so we had the entire row to ourselves).
We discussed the fact that not only was everyone on this flight fully vaccinated, but we also had to present a negative COVID test before boarding. So even though the flight was full, we had complete peace of mind that we were not part of a super spreader event.
Masks are still always required on all flights so for these long-haul journeys, I highly recommend bringing a few masks with you and rotate them out so that you always have a fresh mask.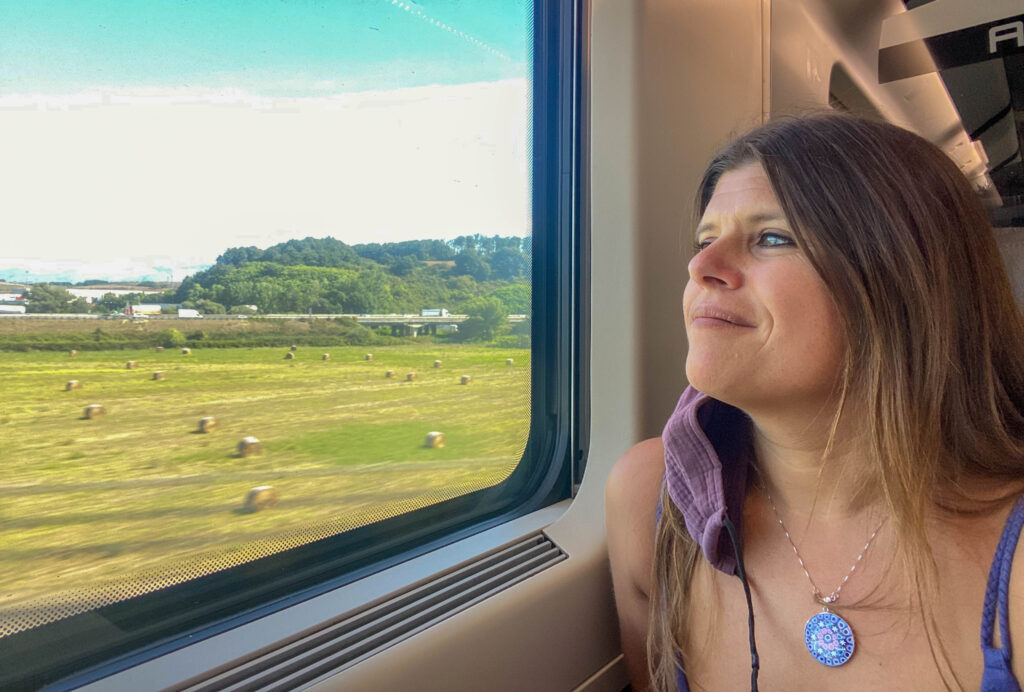 Italy as a destination was appealing to me for a number of reasons. First, I knew that at the outset of the pandemic, Italy was one of the worst-off countries and as a destination that relies so heavily on tourism, I thought that they could really use our tourism dollars (or Euros) at this time. I also knew, because of how hard they were hit by the pandemic, that all necessary safety protocols would be in place… and they were. With this strict adherence to health response protocols, the country is now well on the way to recover much of its former status.
Since July, Italy has required Italians to show a so-called "Green Pass" to attend any indoor activity, including museums, hotels, restaurants, as well as to travel on trains or planes. Foreigners traveling in Italy need proof of vaccination in order to access indoor activities as well. The Green Pass is a digital receipt released by the Ministry of Health that can be obtained after getting two vaccine doses, or having proof of recovery from Covid-19. People who aren't vaccinated can also get the pass if they have a negative Covid-19 test, but in that case, it is only valid for 48 hours. The pass is recognized as proof of vaccine all over the European Union.
The only times that we were asked to present our vaccine certificates were aboard the train, the ferry, and upon entry to the Colosseum and Pompeii. We were never asked for them at any restaurants or hotels.
Masks are required indoors but being Italy, we rarely found ourselves inside for long as most restaurants and historic sites are outdoors. We were asked to wear them on the train but were able to remove them once we were sitting down.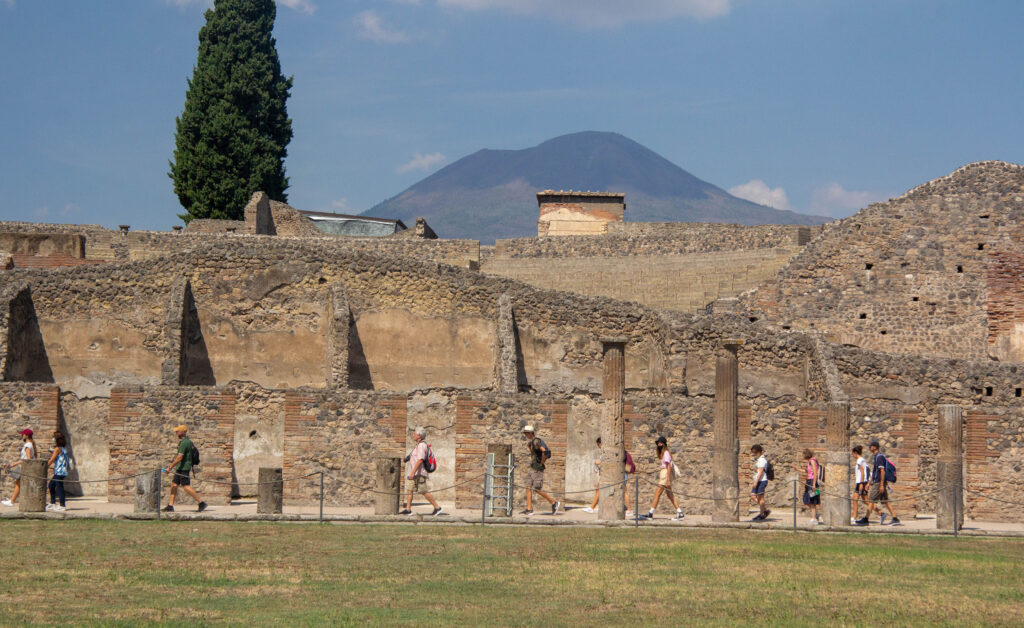 We of course needed a negative COVID test in order to return to the United States, so we were able to make an appointment through our hotel concierge to have a nurse come to our room and administer the test, two days before we boarded our flight home. The test took about 5 minutes, and we received our negative results immediately (the total cost for the rapid Antigen test was €25).
At no time did we feel like these protocols were an impediment on our trip. In fact, we were reassured by the safety provided. And I know that other tourists felt the same way because there were plenty of them. We heard American accents wherever we went and in the past, this would have been an annoyance… I always prefer to hear as few US accents as possible when I travel internationally. But this time, it gave me a sense of hope and encouragement that people are ready to travel again.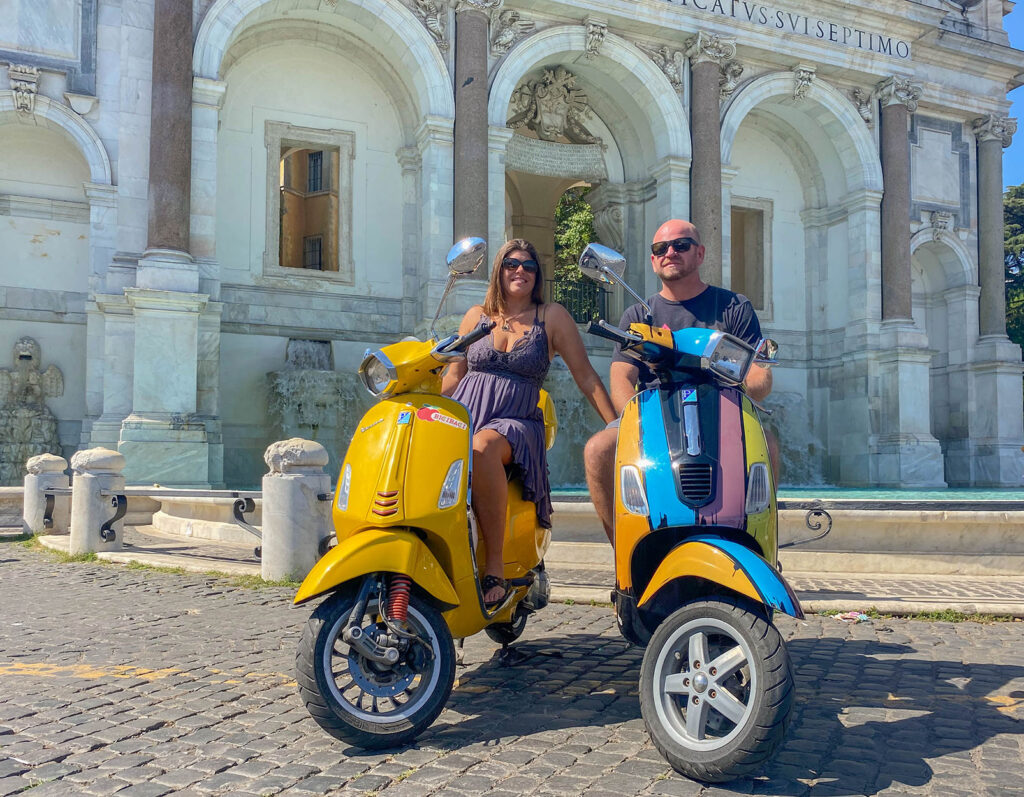 Now, I'm not here to pressure anyone. If you're not yet comfortable with dusting off that passport, you should take all the time you need. But if you are ready, and just need a little encouraging nudge, consider this to be it.
This trip confirmed for me that the world is ready and waiting. Vaccination efforts have been hugely successful across the globe… on our last day in Italy we heard on the news that their population had just reached 85% vaccinated and it's climbing. We never once considered the safety protocols to be a nuisance and in fact, we overall felt safer there than we do in the U.S. in terms of COVID. We were able to wine, dine and explore freely throughout our trip and when we look back on the experience, all we will think of is the amazing time we had instead of the extra steps we had to take to get it.
If the Coronavirus Pandemic has taught us anything, it's that we will never take the ability to travel for granted again. Traveling this past week has reminded me just how good for the soul travel truly is. It filled my own personal cup, and it also helped me recharge from a professional aspect as well.

Whether you are interested in traveling now or in the future, I'd love to hear from you. Italy is currently a great option for Americans and there are different destinations to consider, as well as such a large choice of amazing luxury properties to choose from based on what you find most important.
Stay tuned for my next blog where I'll be discussing the amazing hotels we got to experience on this trip.