Treasures of the Inside Passage (14 Days)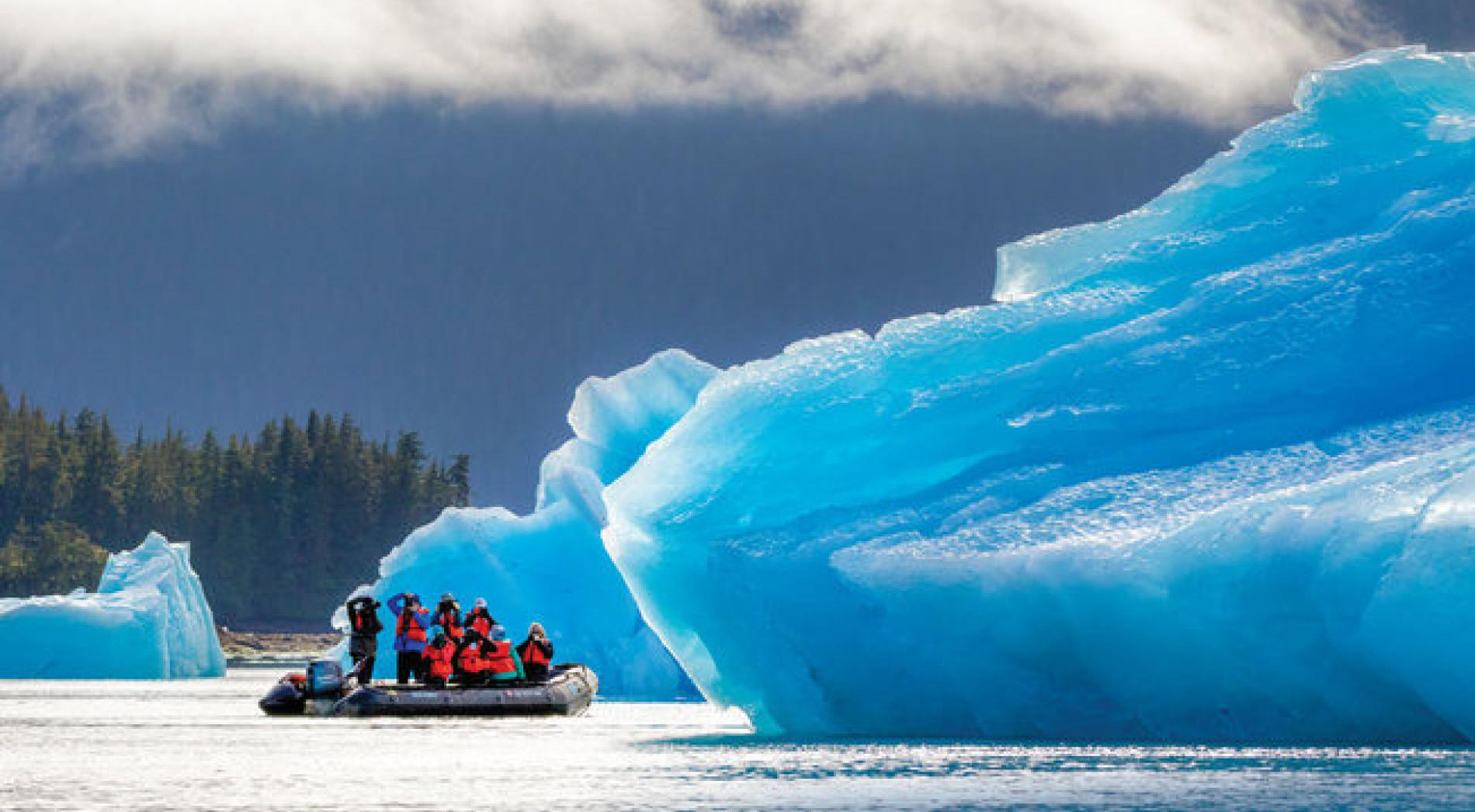 Linger in the temperate rainforests and wildlife-rich channels of British Columbia, and enjoy ample time to explore the breathtaking fjords and towering glaciers of Southeast Alaska. Experience the region's wildness and culture over 14 days as you learn all the facets of ancient and modern life. See First Nations performances in Alert Bay, Canada; interact with the Kwakwaka'wakw people; and visit the charming provincial capital of Victoria—and sail in waters where killer whales gather to hunt in Johnstone Strait.
Fares Starting from $10,640.00 per person
Cruise Line: Lindblad Expeditions
Ship: National Geographic Quest
Dates: 4-17 September 2022
Departure: Sitka, AK, United States to Seattle, WA, United States
Contact us today to make your deposit for the vacation of a lifetime!
DAY
4-Sept-22
5-Sept-22
6-Sept-22
6-Sept-22
7-Sept-22
8-Sept-22
9-Sept-22
10-Sept-22
11-Sept-22
12-Sept-22
13-Sept-22
13-Sept-22
14-Sept-22
15-Sept-22
16-Sept-22
17-Sept-22
PORT
Sitka, AK, USA
Baranof Island, AK, USA
Inian Islands, AK, USA
Icy Strait, AK, USA
Glacier Bay, AK, USA
Tracy Arm-Fords, USA 
Petersburg, AK, USA
Misty Fjords Monument
Inside Passage, AK, USA
Inside Passage, AK, USA
Alert Bay, BC, Canada
Johnstone Strait, BC
Gulf Islands, BC, Canada
Victoria, BC, Canada
San Juan Islands, USA
Seattle, WA, USA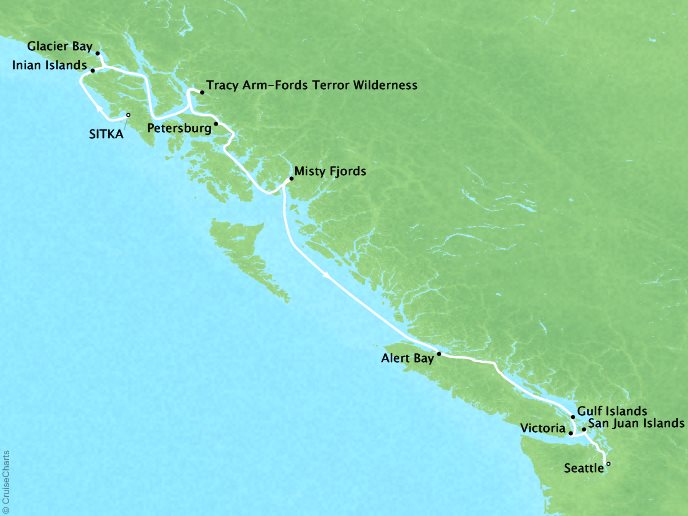 Virtuoso guests receive a $50 shipboard credit per-stateroom on all Lindblad Expeditions-National Geographic branded ships based on double occupancy. Single guests will enjoy a $25 shipboard credit.
The 100- guest National Geographic Quest is a state-of-the-art, purpose-built expedition vessel made for exploring coastal waters, shallow coves, and fast-moving channels where wildlife congregate while sailing with the luxury of supreme comfort. Spacious cabins, open decks for wildlife viewing, and specialty tools for exploration.
Occupancy: 100 passengers
All meals and non-alcoholic beverages. Hors d'oeuvres & snacks during Recap. Fitness center or exercise equipment. The guidance and company of our expedition staff. The services of a physician on certain ships/destinations

Hotels ashore as indicated in itinerary. Meals on land, as indicated in itinerary Sightseeing & entrance fees Special access permits, park fees, port taxes Transfers to and from group flights The expertise of our expedition staff
All excursions Zodiac & kayak explorations (Kayaks not available on Panorama II)Snorkeling, including wetsuits, masks, fins & snorkel where relevant Presentations and guest speakers in the lounge